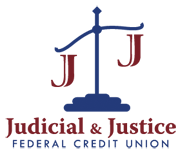 Hurricane Information
If an evacuation is called for, we will try to keep in touch with the membership via the internet. More information...
F. Edward Hebert Federal Building
600 S Maestri Pl, Room 801
New Orleans, LA 70130
(504) 568-1192
info@jjfcu.com
Board of Directors
The Judicial and Justice Federal Credit Union, like all credit unions, is run by volunteers. Without volunteers, the credit union would not exist. When available, please consider volunteering to run for a board position.
Current Board of Directors
Gerard LaTulippe
Dean Oser
Karen Blaha
Veronica Osby
Sivis Medina
Sheena Demas
Pamela Angelette

Office Manager
Cathy Seiler

Assistant Manager
Johnnie Johnson